Monday, January 29, 2018 / by Sean Zanganeh
Happy 4th of July to everyone! Wondering where the best places to watch fireworks in beautiful San Diego? Here is a list of places around the city putting on some amazing displays!
Theme Park Displays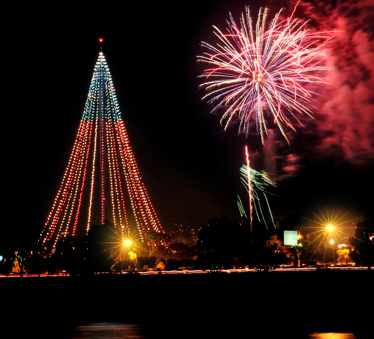 Enjoy an extended special fireworks display, Into the Blue Fireworks, at Seaworld, beginning on July 4th around 9:30 pm. Park opens at 9 AM and closes at 11 PM for the weekend. 500 Sea World Drive, San Diego Cal. Phone number: (619) 222-6363. View for free from Mission Bay Park, or spend the day at Sea World and enjoy the shows and rides before the fireworks
Every night at Disney California is like a 4th of July celebration. Join in the fun as Disney's Celebrate America! A Fourth of July Concert in the Sky, with red, white and blue fireworks, at 9:30 pm on July 1st - 4th (Friday July1 1 through Monday July 4 2011). Park is open 8 AM to midnight.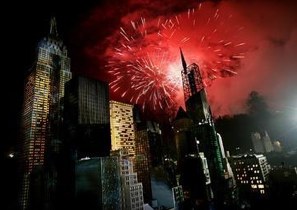 Fireworks begin around 8:30 pm on Sunday July 4th for their special Red, White and BOOM! celebration. Patriotic music and pyrotechnics. Live childrens music shows at 5:30 and 7:30 pm. There are also fireworks on Saturdays at 8:30 pm. View for free from some of the local businesses, or spend the day at Legoland. Park hours on July 4th weekend 10 AM to 9 PM.
July fourth Independence Day is the last day of our county fair. Enjoy the fireworks at 9:30 at the San Diego County Fairgrounds.
Free San Diego Fireworks Displays
Annual Big Bay Boom July 4 2011 San Diego Fireworks Show
Downtown San Diego at 9 pm is this large fireworks display, expected to be tha largest in San Diego area. Pick your favorite spot near Seaport Village, Coronado Ferry Landing, Spanish Landing, Embarcadero Marina Parks North and South, Cesar Chavez Park, Coronado Tidelands Park, Imperial Beach Pier, Shelter Island and Harbor Island. This year, fireworks will also be discharged at the Imperial Beach Pier. Free event. More than 750,000 people are estimated to be in the crowd.
July 4th La Jolla Cove Concert and Fireworks
Enjoy the free concert at Ellen Browning Scripps park at 5 PM, and the fireworks over La Jolla Bay at 9 PM.
July 4th Picnic and Fireworks in La Jolla
La Jolla Shores and nearby Kellogg Park is a great place to picnic and enjoy the beach on the 4th of July. Arrive very early to find parking and claim your spot for the day. You can also enjoy the view from Ellen Browning Scripps Park and La Jolla Cove, along the La Jolla Coast Walk. Fire works are scheduled over La Jolla Bay at 9 PM.
Old Town San Diego July 4th Celebration
July 4 2011 from 11 AM to 4 PM at Old Town State Park. Enjoy some good old fashioned fun at this 4th of July celebration with parade, crafts and activities of early San Diego, such as a pie eating contest and wagon rides.
Coronado
Coronado's July Fourth activities at Spreckels Park, 601 Orange Ave., Coronado. Includes art fair, twilight concert and Glorietta Bay fireworks at 9 PM. 7 am run/walk, 10 AM 4th of July parade down Orange Avenue, concert at Spreckels park at 4 pm.
Ocean Beach Fireworks
San Diego 4th July fireworks starts at 9 PM at the Ocean Beach Pier.
Poway 4th of July Celebration
Old Fashioned 4th of July activities from 10 AM until 4 PM at Old Poway Park. Fireworks show will be a 9 PM at Poway High School. $2 admission for ages 11 and up, kids 10 and under free with adult.
Mira Mesa San Diego Fireworks
Mira Mesa 4th of July fireworks begin at 9 PM at Mira Mesa Community Park. July fourth activities include food, rides, games and entertainment. See the parade at 11:30 AM and join in the afternoon festivities.
Wishing everyone a happy and safe 4th of July celebration!

Your friend,
Sean
Want to live in San Diego?